Hiding Phishing Campaigns from Your Reports
Hiding a phishing campaign can be useful for Scam of the Week, Security Hints and Tips, or any test campaigns you have running to avoid skewing your phish-prone results.
You can either hide a phishing campaign from your reports when you're creating the campaign or any time after the campaign has been created. See the sections below for details.
Hide Phishing Campaign During Creation
Navigate to the Phishing tab.
Click the + Create Phishing Campaign button.
During your campaign setup, click the Hide from Reports checkbox.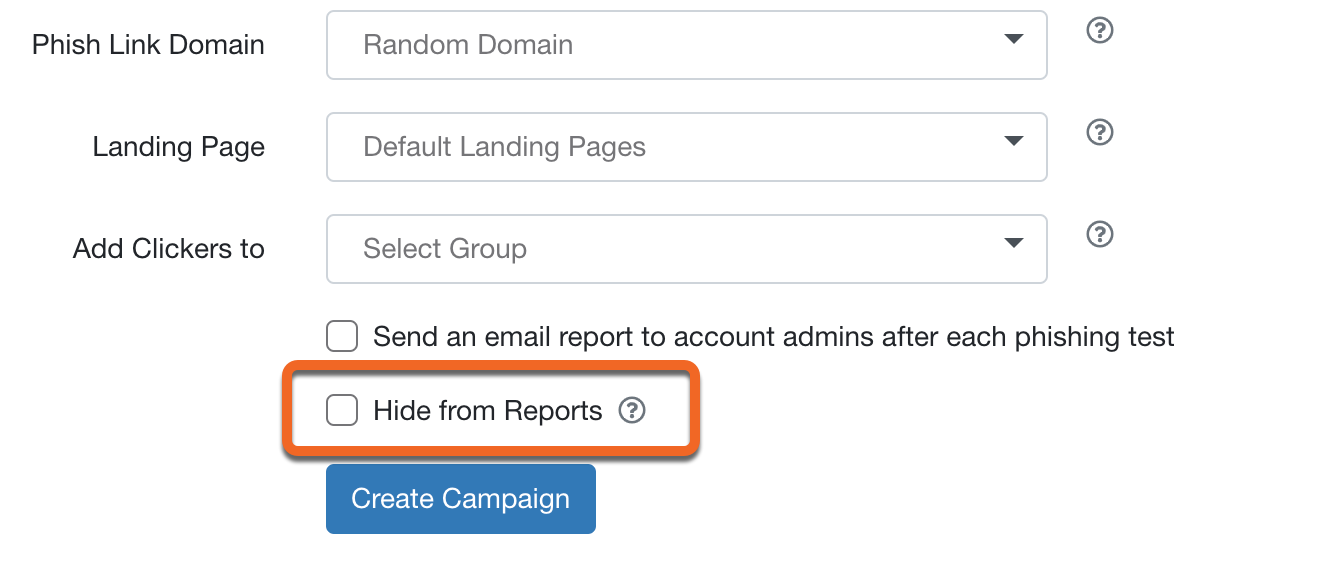 Hide Phishing Campaign After Creation
Navigate to Phishing tab, then click the Campaigns tab.
Click the drop-down to the right of the phishing campaign you'd like to hide.
Click Hide from Reports.

Once prompted, click Confirm to hide your phishing campaign from reports.

You can also unhide the campaign if you change your mind in the future by following the same steps.