How Can I Create Groups in My Console?
Creating groups allows you to target subsets of your users for the purpose of enrolling them in specific training modules or testing with specific phishing campaigns.
Note:
If you have a Platinum or Diamond level subscription, see our Smart Groups article to learn how to create dynamic groups based on specific criteria you define.
To create a new group:
Log in to your account.
Click the Users tab at the top of your screen.
Click Groups.
Click + New Group.
Enter a name for your new group.
Click Submit. Your new group will be available beneath your Groups list.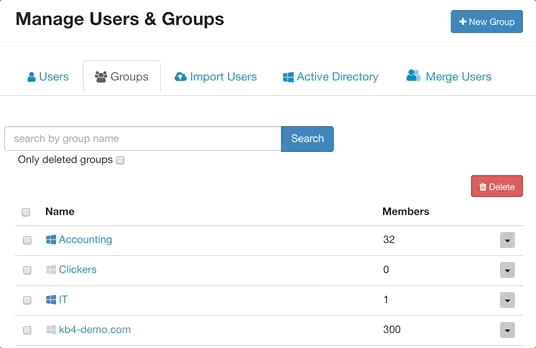 To learn how to add users to your new group, click here.