Using the Send Me a Test Email Button
The Send Me a Test Email button can be used to see what an email template will look like in your inbox. When previewing an email template in your KnowBe4 console, you will see the Send Me a Test Email button in the top right corner of the template preview window. Clicking this button will send an example of the template you are previewing to your email address.
Note:
If Direct Message Injection (DMI) has been enabled on your account, and your email address matches the domains used, this test email will be delivered using DMI.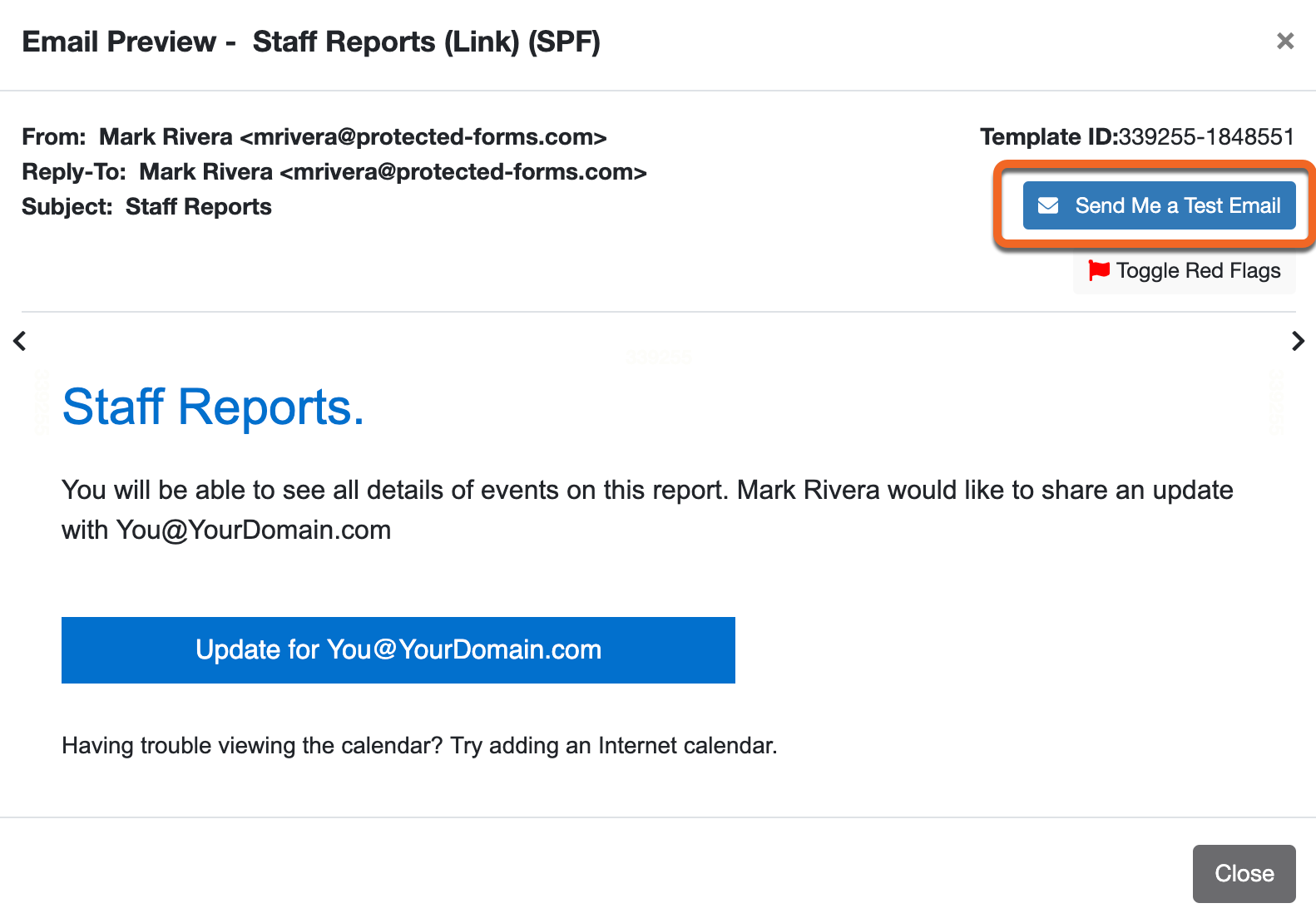 You can preview templates in the Email Templates section of the Phishing tab. You can also preview templates that have been sent to your users from the individual phishing campaign or on the user's timeline.
Can I Use this Button to Test Whitelisting?
We do not recommend using the Send Me a Test Email button to test your whitelisting permissions. The test email that is sent using this button will look like a phishing campaign email, but will not have all of the same functionalities as a campaign email. To thoroughly test whitelisting, we recommend creating a test phishing campaign, as outlined in our Quickstart Implementation Guide.