Unable to See the Training Module Window
If you've clicked on the "Start Course" button to launch a training module and do not see the module pop-up in a new window, this may be due to one or more pop-up blockers in effect in your browser.
Please allow the pop-up so you can view the course in its own window. See: How to Disable Your Pop-Up Blocker
Example of a pop-up blocker preventing the course window from launching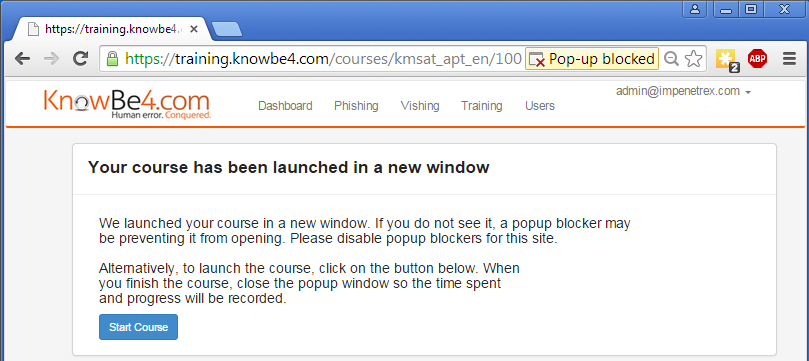 You can also click the "Start Course" button to launch the course again.
If you still cannot see the window, make sure your Flash is updated to the latest version.
Make sure you are using a browser that meets our Browser Requirements.