Unable to See the Training Module Window
If you've clicked on the Start Course button to launch a training assignment and do not see the module appear in a new window, this may be due to one or more pop-up blockers in your browser.
Please allow the pop-up so you can view the course in its own window. See: How to Disable Your Pop-Up Blocker
Example of a pop-up blocker preventing the course window from launching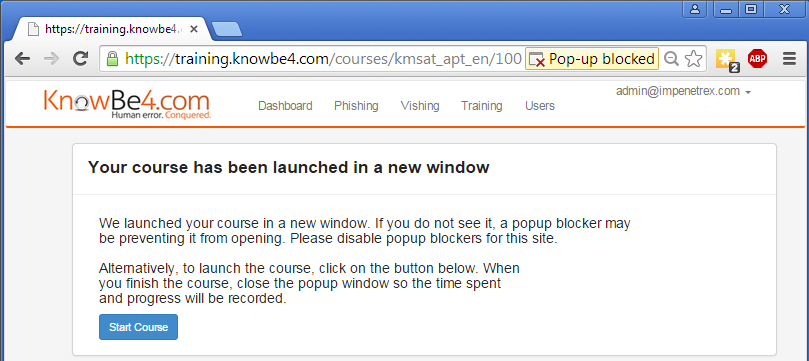 You can also click the Start Course button to launch the course again.
If you continue to experience the issue, try a different browser. Make sure you are using a browser that meets our Browser Requirements.